Links
Heather and Thistle Society's Links
of Resources and Interest







---
Streaming Radio with Scottish, Irish, and Celtic music.


---
---
Aberdeen Bagpipe Supply Aberdeen Bagpipe Supply is the Piper's Source for Dunfion Handcrafted Bagpipes and quality piping accessories

Alamo Burns Club of Paisley, Scotland A dynamic site that provides information and comment on the life and works of Robert Burns. It also encourages debate as well as outlining the history of the Alamo Burns Club. Sharing with Burns enthusiasts the world o'er. This Alamo's a pub in Paisley, not the THE Alamo in San Antonio, TX. The Paisley Buddies would be delighted to hear from expats living in Texas: click to email.

Borealis Borealis is the five-piece band performing the songs of Robert Burns in a contemporary style. We are available for public performance and private bookings and released a CD on the Lochshore Record Label in 2007 called 'Borealis the songs of Robert Burns...in colour' which is available from several internet music stores.

British-American Business Council (BABC) Houston Not-for-profit and non-political association formed to facilitate, encourage and promote bilateral trade, commerce, investment and business relationships between Southwest United States and the United Kingdom

Caledonian Society of Hawaii An ethusiastic club in Honolulu who hold Highland Games at Waikiki beach and persuaded the politicians to adopt a State of Hawaii Tartan. Check it out: click here. Be sure to attend their Burns Supper if you're on vacation on Oahu in January!

Celtic Chorus of Houston

Celtic Croft specializes in Highland kilts and accessories

Clan Campbell Society of North America Clan Campbell Society of North America website

Clan MacLeod Society The Official Home of Clan MacLeod on the Web

Clan MacLeod Society, USA The Clan MacLeod of the USA

Clan Ross Association Clan Ross, U.S.A.

Clan Macfarlane Clan Macfarlane Society. A very large collection of Scottish and Celtic links

The Clear Lake Celtic Music Association Celtebration, and Celtic Music Festival

The Gathering of the Clans Devoted to all things Scottish

Highland Tide Wear Clever clothes for the spirited Scot

Highland Tide Wear Clever clothes for the spirited Scot

Homemade Holidays Personalised escorted tours and self-drive itineraries, for visitors to Scotland who want to be something more than "just another tourist". Proprietor Paul Hume wrote and said: We work on a very personal "one to one" basis with our visitors, so that they get just what they want from their trip. We find that working with small groups helps us maintain this personal aspect of what we do. There are plenty of big bus tours catering for mass tourism, so we prefer to help those whose needs are somewhat more specific, such as family history research and visits to the parts of the U.K. which are difficult to find and reach by more conventional travel means.

The House of Tartan A fine place to go for your tartan needs

Houston Highland Games & Celtic Festival Brought to you by the Houston Highland Games Association

The Houston Highlanders One of Houston's outstanding pipe bands

The Houston Grampian Association Houston's sister city Aberdeen, Scotland

Houston's Royal Scottish Country Dance Society Learn Scottish country dancing

Highland Games and Celtic Festivals Go find an event near you

Kelvin Arms Pub Houston's only Scottish Pub

McGonigel's Mucky Duck A wide selection of artists, your favorite beverage and excellent food!

Renaissance Originals Jewelry Celtic songs, poetry and jewelry by Zoe Alexander

Robert Burns World Burns Club

Robert Burns Association of North America (RBANA)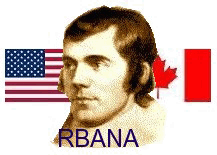 An American and Canadian Association of Burns Enthusiasts

Robert Burns Supper A complete guide to the immortal memory of Scotland's most famous poet

Robertly Houston's only Scottish store and Highland Outfitter

The Rogues of Scotland Nominated for numerous Grammy's. Their mixture of traditional and original music will keep you coming back for more

Scottish Ancestors We are a Scottish Genealogy Company researching for over 20 years into Scottish Ancestry. We are based in Central Scotland and conduct all of our research out of New Register House in Edinburgh. We offer different packages to suit specific needs and budgets to bring your families past alive.

Scottish Art Specializes in original paintings, representing over 170 Scottish and British artists. Our Glasgow Gallery holds a stock of over 1000 paintings to choose from with a unique blend of styles and subjects.

Scotland Forever Kilts and Highland accessories. Home of the Bluebonnet Tartan. Located right here in Texas. They also have kilt rentals.

Scottish Clan Council of Houston, TX Scottish Events and Organizations in Houston as well as Texas, Oklahoma and Louisiana.

Scottish Country Dancing And More If you want to learn how to dance

The Scottish Lion One of the largest online catalogs, for your Scottish needs

Scottish Society of Dallas, Texas Our Texan neighbours to the North

Tartan Day Everything you wanted to know about Tartan Day on April 6th of every year

University of Stirling Scottish Summer school for continuing education

Walsh Brothers Clocks watches and jewelry Jewelry shop based in Beckenham England. A large range of products with international delivery.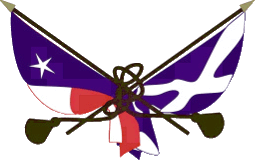 ---
There are untold thousands of links on the web. We are continuing to update our links. If there is a link that you think should be here, please email the webmaster (on the contacts page).
Contacts: click here
Updated: February 11, 2009
top of page
---
| | | | | | | | |